Description
Class Registration
Date & Time
August 8: 10:00 am - 3:00 pm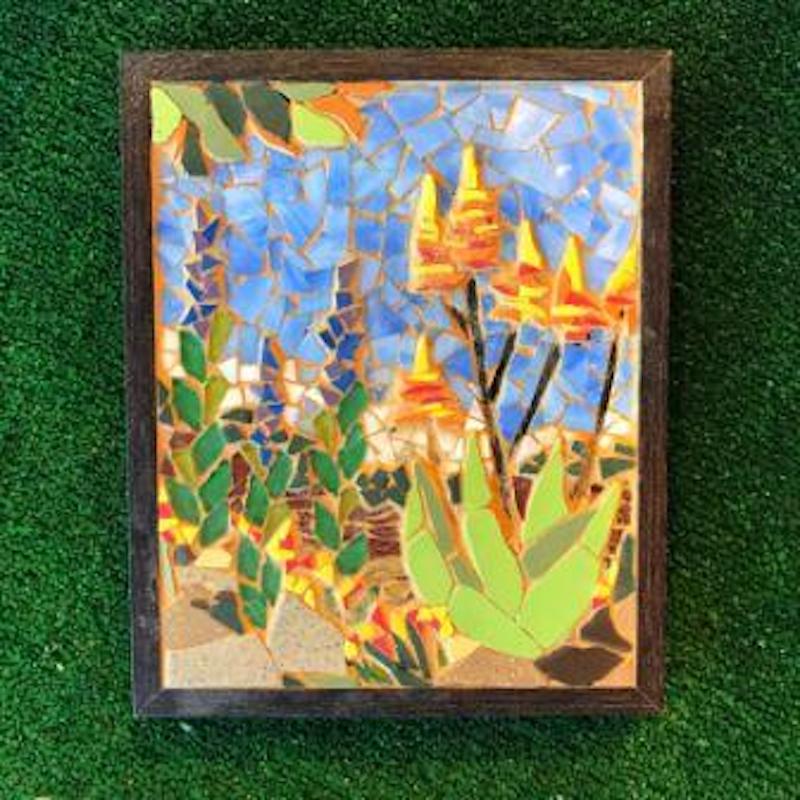 Mosaic Class: Garden Scene - 8" x 10"
Learn about combining materials to create depth in an up-close garden scene. Mosaic artist David Jarvinen will demonstrate how to work with porcelain tile as well as glass tiles to create depth and interest in our 8" x 10" flat panel project. Pattern provided or break out on your own! Grouting is not necessary but a grout kit is provided to apply after the glue dries (24 hours minimum).
Limited seating. This class works through lunch so bring snacks and beverages.