Description
Class Registration
Date & Time
November 30th: 10:00 am - 12:00 pm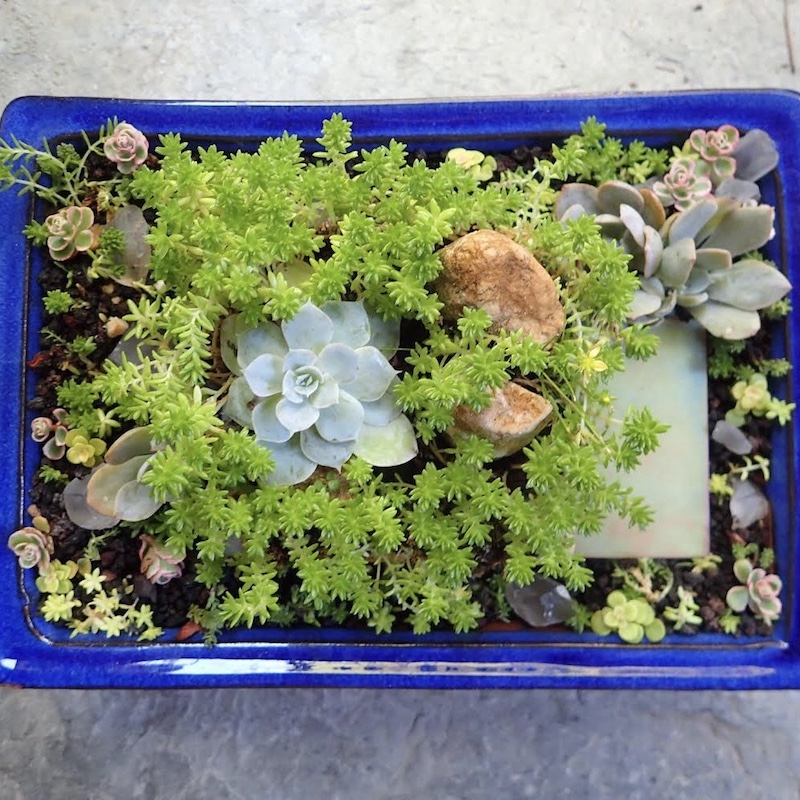 Bonsai Workshop: Creating a Traditional Japanese Saikei
Join Debra Mauzy-Melitz from the Orange Empire Bonsai Society to create a mini Saikei that reminds you of a landscape you are fond of. You will learn about rock placement, balance points, the importance of negative space, and how to make "muck". A Saikei is not a bonsai, but rather a natural blend of the rocks, plants, and mosses.
Moss is an important element of every Saikei, but in Southern California, it can be a challenge to grow. Therefore, in addition to making a mini Saikei, you will design a larger container to place your mini Saikei on - a humidity pot. This larger container will be decorated with succulents, a glass tile, and small glass pieces and enable you to maintain the moss during hot, dry, or windy weather.
No experience is necessary. All materials are provided.